It's continually clear that the world of marketing is ever-changing and increasingly complex, especially marketing in the midwest. It's never too early to start thinking ahead and planning your marketing strategy based on user trends and how to best communicate with your audience. So, here are 5 tips for marketing in the Midwest in 2022.
1. Build your brand image
We recently wrote an article called How to Explain Building a Brand to Your Boss, and it could not have come at a better time. Put simply, your brand is what your audience collectively thinks and feels about your organization, business, or personality. With more and more content being shared every day, how can your brand stand out from the noise? Marketers must embrace the fact that consumers (both for personal and for business) are looking for information from companies and sources they trust.
A few questions to ask yourself:
How would a customer describe working with my organization or company?
If this is my current brand, is it the one I want?
Do I currently have a brand strategy to reinforce or strengthen my brand?
So, where do you start? Reinforcing your companies values and expertise through the regular sharing of content is a great first step. What are you really good at, and what would be useful content to your audience?
Here are a few ideas and questions to generate content:
Customer testimonials
What are some other ways to use your product?
What does our audience think about a new product coming out?
Is there any interesting behind the scenes content about your product or service?
2. Focus on storytelling rather than selling
Storytelling can draw at the heartstrings of your audience. We are emotional creatures and desire to be drawn in and entertained with what we see on a daily basis. If you own an auto body shop, can you start a series of videos showing our ability to fix up a beautiful car that was popular with our average customers' age group? If you are a chiropractor, can you show your audience how to do some stretches at home, so they can enjoy some pain-free time with their family?
Showcasing you and/or your staff as subject matter experts should be part of everyone's brand strategy.
3. Develop your own audience
It's almost a full-time job to stay up to date on all of the different social and media channels (good thing we love it) and what content performs best, what the latest algorithm looks like, or even what platforms are best for you. But, consider this, while you may have 1,000 subscribers or followers on a social or media channel (Facebook, YouTube, etc.), they ultimately own that following. If Facebook goes down for a few days, it could mean not being able to share a key announcement with your audience.
We recommend that everyone should look at starting an email newsletter or texting subscription. These both are tried and true methods of communication, and you are in control of your audience. These also are great mediums to share some of the storytelling content mentioned above.
We use Constant Contact to share our newsletters. Would you like access to a discounted account? Let us know!
4. Update and repurpose "old" content
Fresh content does not always mean you need to reinvent the wheel. If you look back through old blog posts or articles, are there any that could still be very relevant to your audience today if just tweaked a little bit?
This content could also serve as great prompts for other types of content. Do you have a blog that is killing it on your website? You basically have a script for a video or a topic for a podcast discussion. Repurposing content across multiple channels is a great way to stay top of mind and continue building your brand.
5. Step out of your comfort zone
Do be afraid to try new things. We see a similar cycle appear when new marketing channels or mediums arise. Let's use TikTok and Facebook as current examples. Tik Tok is still offering massive reach to anyone who creates engaging content.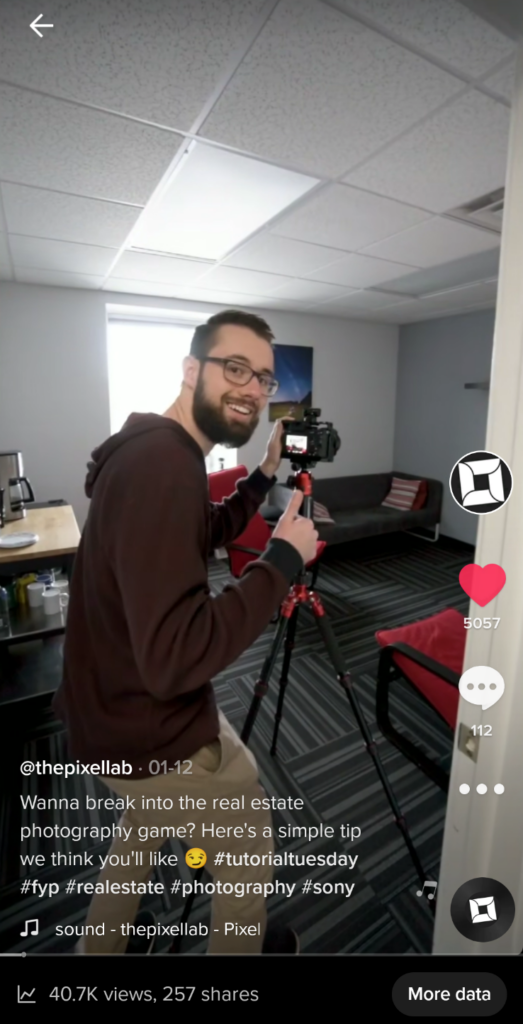 Do you remember when Facebook would show your post to all of your followers, and maybe even to a few it thought would enjoy your content? It will not be too long until the management team at TikTok decides they would like to make more money and put a stronger focus on reaching your audience through advertising.
Are there any other tips for marketing in the midwest that should be included in this article? Click the chat button in the bottom left corner and let us know!