Banner and display ads have been a long-standing marketing tool since the early 2000s, and are a common product that many agencies still offer. We're going to take a look at the history of these ads, how effective they are, how they have changed through time, and ask the question, "when was the last time someone clicked on a banner ad?"
History of Banner Ads
The first banner ad was created in 1994 on Wired Magazine's website, hotwired.com. It was a revolution as any new marketing medium is. It's an opportunity to be first to a new table of fresh attention. Many companies did not even have a website yet, let alone think to place ads online and drive revenue.
Would you have clicked on this ad?

Then, the banner and display ad medium exploded. Hundreds of millions of dollars have been poured into the medium, flooding the internet with ads of the shoes you just looked at on Amazon, video games, and the tech product you swear you just talked about but never actually looked up (it's a conspiracy).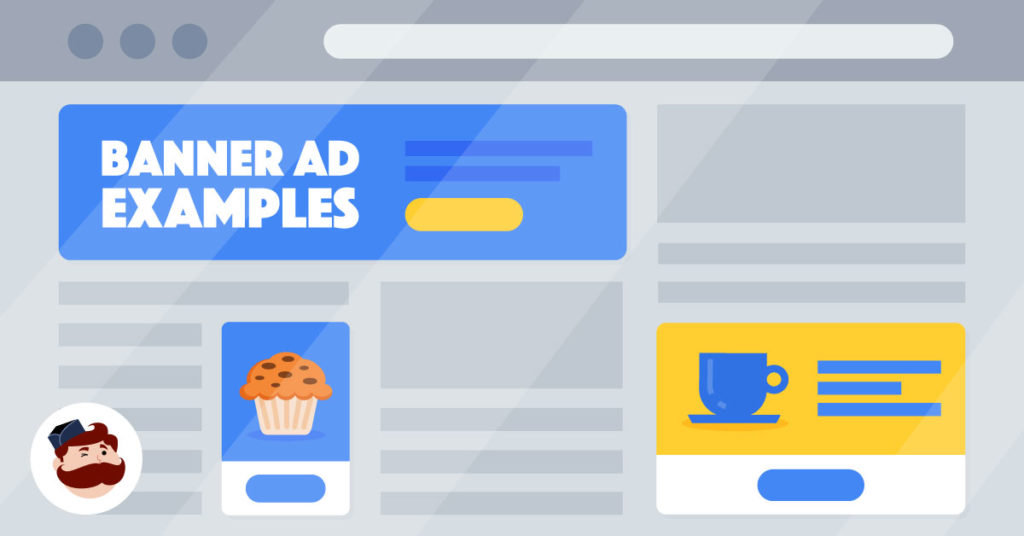 The opportunity exploded for advertisers and publishers.
Banner ads provided a quick and easy way for advertisers to share their message with hundreds of thousands or millions of people. Banner and display ads also made it easy for publishers to monetize the content on their websites. If they had users and their attention, they could easily bring in passive income by integrating ads into their site.
So, how effective are banner ads?
According to Google Ads Display Benchmarking, the average CTR in Q1 of 2020 is 0.47% and saw a 32% decrease from Q4 in 2019. Much of this can be attributed to a phenomenon called "banner blindness". This medium has been used for the last 20+ years so our minds have been conditioned to recognize the typical place these ads appear, and how to avoid them to find the content we are looking for.
There is some research that suggests banner ads do slightly increase brand awareness and offline engagement, even when not clicking on a banner ad.
Recently, we stumbled across an article called, "When Big Brands Stopped Spending On Digital Ads, Nothing Happened. Why?" It's worth a read. Beware of bots. Zach and Aaron sat down to discuss this article on the Raisin' Brand podcast – check it out!
Lastly, what's changed?
Mostly time. As most mediums age, engagement and attention fall stale. As mentioned before, we have been conditioned to see them and more realistically ignore them. Additionally, there has been a huge push toward video. Most social media sites prioritize video content and reward video advertising with higher engagement. This of course is all dependent on the creative, but across the board, this message stands. Lastly, ad-blocking plugins have become more and more popular.
So, when was the last time someone clicked on a banner ad? Probably today, but keep this in mind, just because it happened doesn't mean it was on purpose.