Hey Everyone –
The overly-organized Sam here! And I wanted to write this blog to help those of you out there who are in my position. It all really started for me on March 13th, you would think…oh Friday, the 13th, but hey, I was born on Friday the 13th, that doesn't scare me!! I started to realize that it was highly likely that I would be spending at least 4 weeks home with my kids. Anyone who knows me, I do not sit at home and do NOTHING well. So I went into action, I started on Pinterest and then once schools started shutting down I found all kinds of things to get ready for homeschool!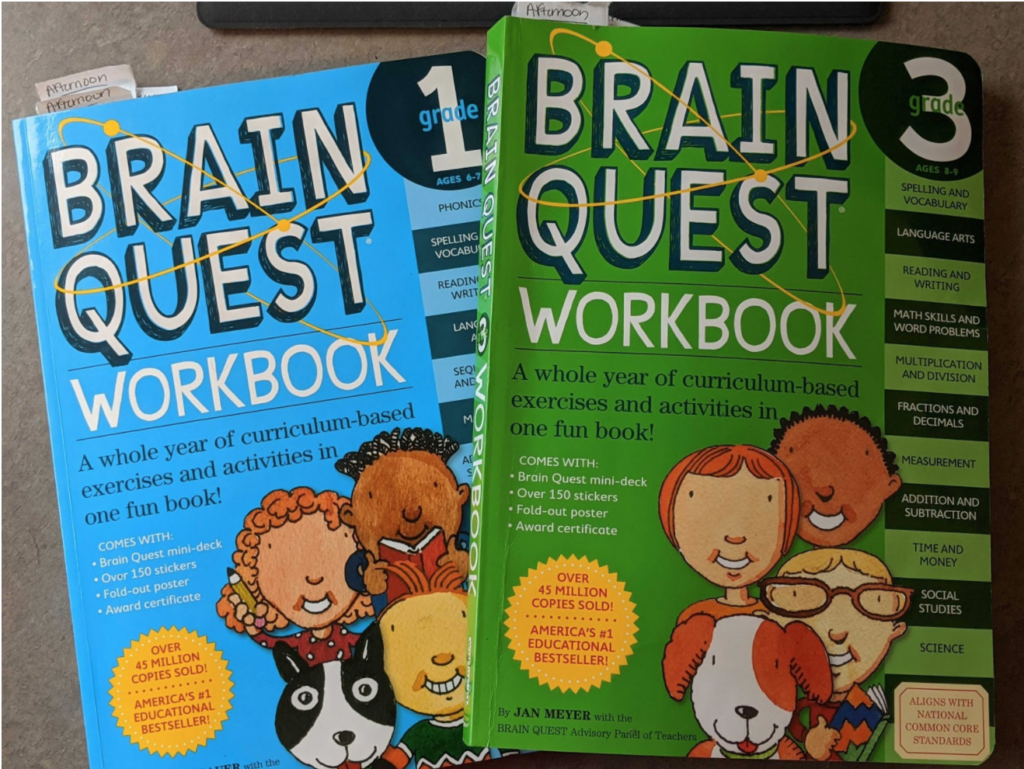 So, the very first thing I did on Friday, was head to Barnes and Noble for some books to read and the workbooks for 1st & 3rd graders. I personally found the Brain Quests ones to be great. They feature all subjects so we weren't just working on Math or Reading. The next step for us was to go to Michael's because you have to have an Art class, right! I am not the most creative person. Funny working at Pixel Labs, but I believe creativity and imagination is one of the best things to have in life.

Monday
I let the kids do whatever they wanted, they spent way more time on screens than I would usually allow, but technically it is still Spring Break and I needed time to prepare. I have read and heard it so many times that kids thrive on routine, well that is good because their Mama does too! So that was my first step, I searched for a schedule to follow and the one I found was from kiwico.com/kidsathome. They had their schedule, but a blank one for me to make for our kids.
Tuesday
This was day one for us, we didn't stay right on schedule, but it was a great way to keep the day moving without the kids saying they were bored. Since it was St. Patrick's Day we had a St. Patrick's Day theme for them all day long. All my worksheets were found on Teachers Pay Teachers: I found this website a few months ago and love it because you can search by Grade, Subject, & Price. There are tons of free items which is so great! I am going to try to get different themes every other day so that we keep things fresh and this site has helped me find all kinds of fun items.

Another thing that I was invited to was the QuarantinED for Iowa Parents & Caregivers on Facebook. How amazing that people are making groups to help others in this difficult time. I have always thought teachers are amazing, but they are even more amazing in a time of crisis! They are setting up groups and posting ideas online. I have tons of former employees out there that are teachers and looking to help parents that are at home, trying to keep the kids educated plus work.
Final Thoughts
Take care of yourself as well!
I know that I am personally more tired than I have been in a while. My anxiety is higher with everything going on in the world, but I am leaning on my people! Not to get sappy, but Zach has been amazing! He is making sure our employees are taken care of, getting them all set up for remote work in a very short time. He is talking with our clients to make sure they are getting what they need. And he is always here for us at home! He is truly the rock of the Everman family!
Does COVID-19 have you working from home? Check out our latest blog post to learn some tips on how to do this effectively!
To see how we're working during this time check us out on our socials!: Linktree!