Authored by Erika Chagdes, Production Intern
Psych is a TV show that aired in 2006 on the USA Network, about a guy who pretends to be a psychic in order to solve crimes. The dramedy ran for eight seasons and ultimately concluded in 2014. It feels like a cut and dry summary except for the fact that they released their third movie, Psych 3: This Is Gus, this past November. For a show that ended almost eight years ago, it's virtually unheard of for it to get a movie years later, much less three movies.
This begs the question, what is it about Psych that makes it warrant three movies, with the hopes to make more, even after it's episodic conclusion and how can creatives, like myself, utilize that in our own work?
I started watching Psych in January 2020. Two of my friends had raved about the show for weeks and so I, trusting their judgment, alongside my mom, gave the pilot a try. It's safe to say I was hooked right off the bat. The show was creative and funny with mysteries that I couldn't always solve right away. As a kid, I read a lot of mystery books, such as Boxcar Children and Encyclopedia Brown, and always prided myself on being able to solve the mystery first. Psych was essentially a grown-up version of that desire, wrapped in a comedic package and tied together with interesting and relatable characters. And the more episodes I watched, the more I fell in love with the show.
What Is Psych?
Shawn Spencer (James Roday Rodriguez) – Trained as a child by his cop father to pick up clues and think like a cop. With those skills and his eidetic memory, Shawn easily fools the police department and most people he interacts with into thinking that he is a psychic detective.
Burton "Gus" Guster (Dulé Hill) – Shawn's best friend since childhood and current business/detective partner. He's a pharmaceutical salesman who was talked into moonlighting at a psychic detective agency by Shawn.
Carlton "Lassie" Lassiter (Timothy Omondson) – Head Detective of the Santa Barbara Police Department. Does not believe that Shawn is a psychic and often serves as a rival or foil for Shawn.
Juliet O'Hara (Maggie Lawson) – Lassiter's partner. Introduced in episode two following some role changes. She's referred to as a ray of sunshine who trusts Shawn completely and balances Lassiter out. Additionally, she and Shawn have a sort of "will they won't they" relationship throughout the show.
Chief Karen Vick (Kirsten Nelson) – Chief of Police at the SBPD. New to the department, technically interim chief.
Henry Spencer (Corbin Bernson) – Shawn's father. Ex-cop. A flawed and tough man who loves his son but struggles to show it.
It wasn't until the season four finale, however, that I realized I wasn't the only one who felt that love. The finale, titled "Mr. Yin Presents…" was a homage to Alfred Hitchcock's many films and a deviation from the normally lighthearted tone of the show. In the episode, a serial killer calling himself Mr. Yin begins using clues inspired by Hitchcock's films in order to test Shawn and see if he really is a genius psychic detective. The episode, directed by James Roday Rodriguez, is brilliantly done and as a self-proclaimed film nerd, a fantastic way of utilizing Hitchcock's films. The way the episode was done struck a chord with me, inciting a desire to discuss it with other people who enjoyed it just as much. I was expecting to find maybe a couple of other people online who wanted to talk about a show that ended in 2014 but instead, I found multiple communities on Discord, Twitter, and Instagram. Communities that are thriving and are still continuing to grow.
So what is it about this little show that aired for eight seasons on a network that a lot of people have only heard of that inspires and captivates hundreds of people to this day?
I believe that there are many reasons why but it ultimately starts with the show's creator, Steve Franks. In The Psychologists are In podcast, James Roday Rodriguez talks about what makes Steve so special. One of those big things is collaboration. When casting was initially done, the role of Gus was going to be much different until Dulé Hill came in and suggested the character that exists today. Instead of wanting it to be his way, Steve was open to the change and it ultimately paid off. There are many examples of this leniency, such as letting other writers take the script in a new direction or allowing the actors to put their own spin on something, or even letting their lead actor, James Roday Rodriguez, write an episode in season one, eventually leading to him writing and directing many episodes throughout the series. That collaboration and trust is what gave way to many great ideas and gave the cast, crew, and writers the ability to create the best version of the show.
Another reason for Psych's successful work environment is the term "wish fulfillment". That is something that Steve Franks has driven home, the idea that if someone wants to do an episode about something specific they have the opportunity to. Andy Berman, one of the writers on the show that stayed for all eight seasons, had an idea that later became the first episode he ever wrote for Psych. In season one the idea of making a musical for Psych was mentioned. It finally happened in season seven. Most prophetic of all, as the story goes, as they wrapped the very last scene on Psych, Steve Franks told everyone that he'd see them again when they made a movie. Three years later, they made their first one and now have three with the plan to make many, many more.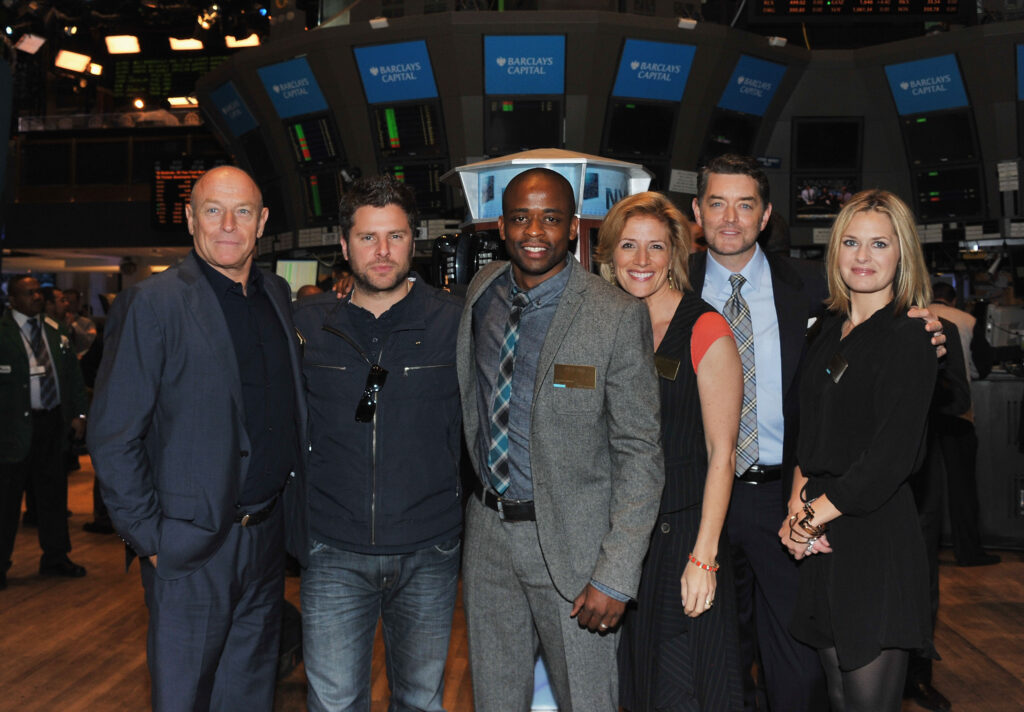 It's that agency and passion that led so many of the cast and crew to fall in love with working on the show. That love translates both on and off-screen, evident by the behind-the-scenes videos and bloopers to interviews that took place while the show was airing to the very way the cast still talks about the show. As actress Maggie Lawson likes to put it, it's like lightning struck and yet it's so much more than that. It's the culmination of one passionately creative mind whose energy affected hundreds of other creative minds.
It's that passion and infectious creativity that inspires everyone who works on the project. It creates an environment that can be felt by those watching. It's why the shows that actors say they had the most fun— like The Office or Psych— are so beloved. The audience can feel that love and enjoyment. And it's why people want more of that and, if they're lucky, the show gets to keep creating more movies and more content. If you've ever had little siblings or hung out with little kids, it's the same idea that you can get them all excited about something when you get excited about it. People feed off of emotions and each other and when you're passionate about a project, everyone can feel that passion.
At the end of the day, that's what it's really all about, finding the project that you're passionate about and going for it. That's how you create something great, because if you love what you made, then other people can and will feel that and in turn, love it as well.