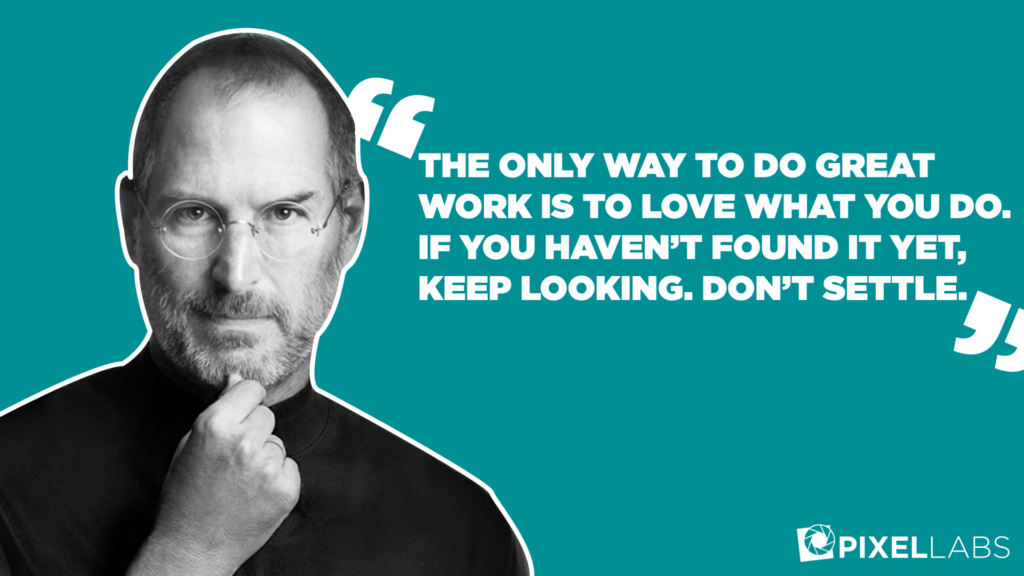 It's almost impossible to put your all into something you don't love
There are probably countless factors that went into your current career path. Whether you looked into jobs you were interested in for the paycheck, ones your parents influenced you to consider, what your advisors told you you'd be good at. But really, the only way to "do great work" and enjoy getting up to go into work each day is to find a career path YOU are passionate about.
It's easier said than done to get into a career you are 100% passionate about. Everyone needs a job to provide for yourself and your family, but you don't have to settle into a career just because you have to. Our jobs take up a large majority of our days. Spending life just waiting for 5 pm or waiting until the weekend can really cause you to burn out. If that's your case, continue doing what you have to do for now, but as Jobs said, don't settle!
I think we can all relate a little to this entrepreneurial icon. Looking into the path Jobs took to success, you can tell it wasn't a straight line. Before co-founding Apple, he dropped out of Reed College. The university now calls him "one of the most famous dropouts in history" They also highlight the variety of classes he took including calligraphy, dance, and Shakespeare. As you can see, he took his own advice, experimenting in many many areas before finding what he truly loved to do.
Keep searching until you find something you love to do, and do it with your whole heart.
And to see more of our faces, and work, check out our Linktree!